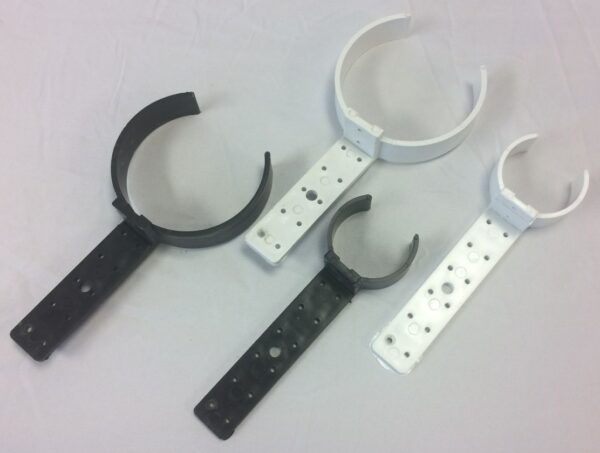 Multi-Purpose Pipe Holder
Secures pipe to forms during the concrete pour. Scored tail piece snaps off when stripping from boards. Solvent cements to pipe. Can be used either vertically or horizontally as a pipe support by
fastening to a stud, joist or form board (sub floor). Acceptable for waste and/or vent riser clamp applications on plastic pipe within stud walls. Made in North America.
Spec Sheet

Product Chart

1 1/2" - 2" for PVC
Item #:

P-1039

3" - 4" for PVC
Item #:

P-1040

1 1/2" - 2" for ABS
Item #:

P-1009

3" - 4" for ABS
Item #:

P-1010