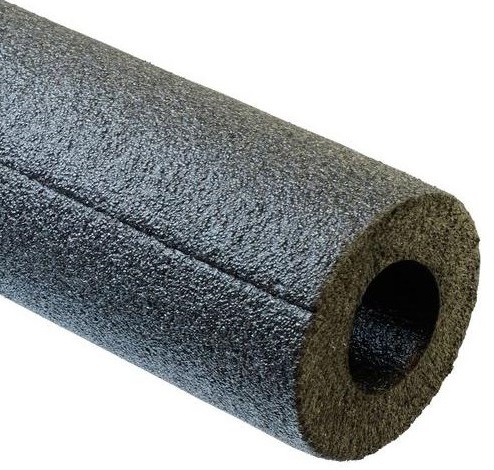 Foam (Half-Slit) 1 1/2″ Wall Thickness
Closed Cell Thermal Polyethylene Foam Pipe Insulation is CFC, HCFC, HFC, chlorine free and flexible. Black in color and is available in half-slit and self-sealing tubular form.
Non-porous, non-fibrous and resists mold growth. Completely recyclable and cost effective. Made in North America.
Length of sections, tubular form: 6′
CTS: Copper Tube Size
SS: Peel & Seal Seam Closure Feature
HS: Half-Slit Design
IPS: Iron Pipe Size
Note: Uncommon sizes may require a longer lead time.
Minimum order size may apply.
Spec Sheet

Product Chart

HALF-SLIT 1 1/8" ID X 1 1/2" WALL, 54'
Item #:

F-11815-HS

HALF-SLIT 1 3/8" ID X 1 1/2" WALL, 36'
Item #:

F-13815-HS

HALF-SLIT 1 5/8" ID X 1 1/2" WALL, 36'
Item #:

F-15815-HS