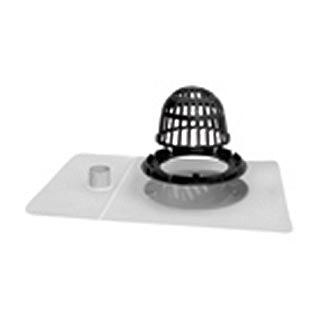 Copper Roof Drain with Overflow
Combines roof drain, flashing skirt and overflow all in one unit. Designed for flat roof
installations. Seamless, one-piece construction. Drain and flange are formed from 100% copper. No-hub adapter is 100% brass. Dimensions: Flange: 23 gauge Drain/Flange: 24″ x 18″ Drain Basin: 10″. Overflow grate included. Made in the U.S.A.
Spec Sheet